PCPT Licensing Benefits
Click on circles below to go directly to information you desire.

LICENSING
What's In It For YOU?
Access to Unique
Personality Insight Tools

Help Your Clients See
Faster RESULTS

Increase Online Visibility

Be Found Online 24/7

More Effectively Serve Your Clients with an
Insight Tool that Works

Become a Stand-Out Personality Professional

Increase Your Bottom-Line Profits

Apply to Learn More about becoming a Personality-Expert:
Increase Online Marketing Exposure
24/7 Online Advertising
The Primary Colors Personality Insight Tools can help you BE FOUND.
Most coaching professionals and psychology professionals are interested in helping others. They are usually "people" people. Their strengths are working with individuals to achieve healing and success. Therefore, most of these professionals do not spend a great deal of time learning about Search Engine Optimization, online advertising, or how to be found online. Primary Colors Personality-Experts.com offers each of our licensed personality-experts diverse powerful online advertising opportunities. As well as a "warm touch" marketing strategy that will keep you in the hearts and minds of your client list. We offer thousands of dollars of advertising and marketing for less than you pay for your cup of coffee each morning on the way to work.
Increase Your Bottom Line PROFITS

Increase Your
Bottom Line
PROFITS
increase your bottom line PROFITS
The Primary Colors Personality Insight Tools can increase your bottom-line profits.
Although most coaches, psychology professionals and therapists are more people oriented than money oriented, there is still much to be said for finding ways to increase your bottom-line profits, while adding more benefits and value for your clients. That is what the Primary Colors Personality & Personal Development follow-up program provides. We have made it easy for you, as the coach or therapist, and easy for your clients to take advantage of the personality and personal development exercises each month as well.
More Effectively Serve Your Clients

More
Effectively
Serve Your CLIENTS
more effectively serve YOUR CLIENTS
The Primary Colors Personality Test and Insight Tools help you serve your clients more effectively thereby saving them money and time.
Any tool that enables you to more effectively serve your clients has great value for you and for them. Any way that you can bring insights to your clients that will aid them in achieving the success they long for, is vitally important.
With Primary Colors Personality Insight Tools, an individual can gain insight in a few sessions that might take months using traditional therapy, counseling or coaching modalities.

Help Your
Clients See Faster RESULTS
help your clients SEE FASTER RESULTS
The Primary Colors Personality Insight Tools help your clients experience faster results.
The Primary Colors Personality Insight Tools help clients gain insights into both positive and negative thought management and behavior patterns in a very short amount of time. Primary Colors is easy to understand, easy to implement, and interesting enough to hold your clients attention, therefore they experience faster, more powerful results.
Access to Unique Personality Test and Benefits

Access to
Unique Personal
Insight Tools
gain access to unique INSIGHT TOOLS
The Primary Colors Personality Insight Tools can strengthen your practice.
The Primary Colors Personality Insight Tools, Books, Manuals and Training provide a new and unique approach to (learning about) personality. For years, the personality industry has relied heavily on four quadrant personality tools that tend to define people. The Primary Colors Personality Insight Tools invite people to define their personality tendencies in different contexts in their lives. There is nothing in the personality industry that offers what the Primary Colors Personality Tools offer.
Become a Stand-Out Personality Leader

Become a
Stand-Out
PROFESSIONAL
stand out in YOUR COMMUNITY
The Primary Colors Personality Insight Tools can help distinguish you.
When we choose a competitive field like psychological and coaching services, we need a way to stand-out as a unique leader in our community. That is why the Primary Colors Personality-Experts.com official website is so valuable to professionals looking for additional ways to distinguish themselves from the crowd.
Testimonials


Genius. Dawn Billing's Primary Colors Test is the most compelling system for helping people to think about personality that I have ever seen. This fun, easy-to-use, model gets people thinking about who they are, how they approach the world, and how personalities impact their relationships—at home or at work. But be careful, it is contagious. Two multi-colored thumbs way up.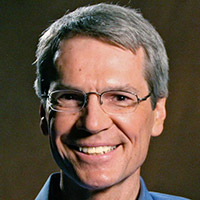 Scott M. Stanley, Ph.D.
Research Professor
Author, The Power of Commitment, Co-author, Fighting for Your Marriage and A Lasting Promise


The Primary Colors Personality Test is the best I have ever seen. It's simple to do, fun, enlightening, and accurate. Many tests have only 4 "types" which do not give you the entire context of how your personality engages with others and in certain situations. The PCPT is the most accurate personality test to take. I recommend this for any professional who works with PEOPLE, any parent, and anyone who simply wants to understand themselves, and others, better.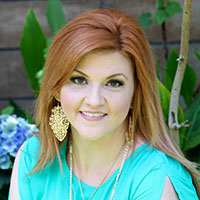 Laura Wells, President of The Heart Link Women's Network www.theheartlinknetwork.com


Attending the Primary Colors class was one of the most profound experiences. If EVERYONE learned this system and lived by this system, I think there would be fewer divorces, there would be better work environments and just an overall better understanding of other people and how alike or different they might be from yourself but knowing how to communicate effectively with them. Dawn Billings is a genius and Primary Colors is a must do!!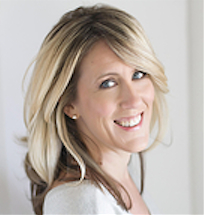 Tina Clemmons, President & Certified Clinical Thermographer DeNova Scan http://www.denovoscan.com


This test is so simple but an amazingly accurate tool. It is invaluable in both business and personal arenas. I wish I would have had this kind of information YEARS ago! Great job!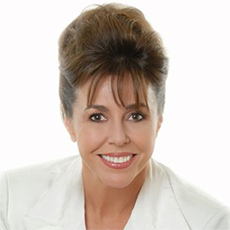 Rachell Hall, Classic Beauty, Scottsdale, Arizona


Not only is the Executive Training Resort more beautiful than its pictures, but the accomodations are fit for a King and Queen, Dawn Billings makes the personality training fun and enjoyable. She is great at explaining every situation with a fabulous personalized story. I would encourage booking Dawn for any professional events, and highly recommend you take advantage of getting the "royal treatment" at the Executive Training Resort. I think Dawn's greatest qualities are Great Results, her personable nature, and she certainly is THE Relationship and Communication Expert.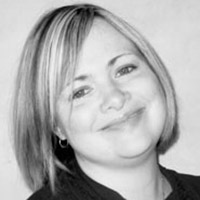 Melissa Parkes


The Executive Training Resort (Couples Therapy Retreat) offered an experience unlike any other. Not only is it a BEAUTIFUL, relaxing retreat, but Dawn Billings offers expertise on personality and human interactions that are truly eye opening. THANK YOU DAWN for the amazing personal growth experience.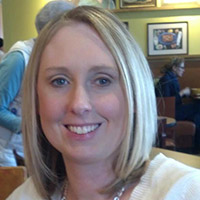 Pam Reynolds


Dawn is Amazing! She has the ability to weave a story and keep her listeners engaged while laughing and crying throughout the story. Her personal stories are touching and inspiring. Dawn is the creator of the Primary Colors Personality Test. I recently participated in Dawn's Success Training based on her personality test. Wow, what an eye opener! Over the years I've taken other personality test but never felt truly successful at applying them to develop my relationships with others. Since receiving this training with Dawn, I feel more equipped than ever and have discovered that it is just as easy to apply what I have learned with my personal/family relationships as with business relationships."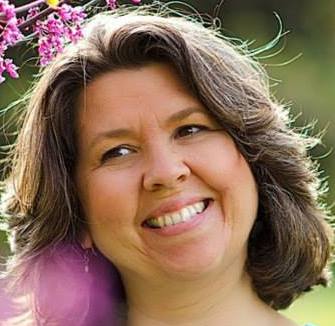 Jennifer Roszelle


"Dawn Billings is not only a woman I feel fortunate to call my friend she is a respected and inspiring leader of thousands of women through The Heart Link Network and Primary Colors Personality Test. She is passionate about making a difference with her gifts and talents, of which she has many. She is a wonderful, insightful writer who helped me and encouraged me as I wrote my last book. In a world that too often pushes down on people, Dawn lifts up. She has great vision, but more than that, she has great heart and the commitment to see her dreams and the dreams of others come to life to change the world.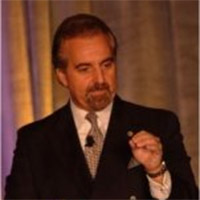 Bill Cantrell, President of Cantrell Training, author of Communicating with Mastery


Dawn Billings is one of those exceptional women who lives her life with integrity, commitment and dedication to all her businesses. She goes the extra mile to change the hearts of people near her. I highly recommend Dawn as she is exceptional in all aspects of life!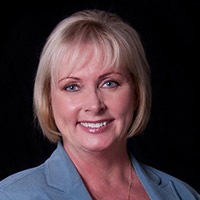 Nancy Ferrari, Radio Talk Show Host, Vision Life Coach